Social Media Management Advertising in Lucknow: Social platforms are a substantial part of every marketing strategy, and the advantages of using social media are so excellent that whosoever is not implementing this cost-effective tool is missing out on a phenomenal marketing opportunity. As the Best Marketing Company in Lucknow, we understand both social media management and advertising need strategy and creativity, and that's what we incorporate in our solutions. Social Media Management Advertising in Lucknow.
Grow Brand Awareness
Social media management and advertising are the most cost-effective digital marketing ways utilized to syndicate content and maximize your business' visibility. These can make it easy to spread the word about products and business approaches.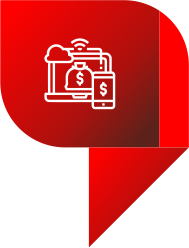 Increase your Traffic
Without advertising your business on social media, your inbound traffic is restricted to your existing customer base. Utilizing our solutions and linking it to your website can boost your traffic tremendously.
Promote Products & Services
Advertising on social media can get your business a lot of traffic; however, more effort than that is needed to see significant success. Our social media management solutions and strategies can help you obtain higher page rankings and traffic to your website. That will ultimately promote your products and services.