Boost Your Business with Well-Designed Static Websites
Static websites generally come with a fixed number of pages that have a particular layout. When the page runs on a browser, the content is strictly static and doesn't change in regards to user actions. Such types of website are mostly built with HTML and CSS in simple text editors. If you're looking for a website smaller than three pages, we suggest you opt for a static website. It can be pre-generated by individual files that are offered to all users in the same way.
Being the trusted static website design company in Lucknow, we offer a broad range of static website designs and web development services at cost-effective prices. With rich experience, we can assist you build an online presence and let your products and services be known to the target audience.
Flexibility
The prime benefit of a static website is the flexibility it delivered. Each page can be different, designs can change, layouts can vary, and our designer does not need to make a single design fit the mold for numerous kinds of content to exhibit on a page.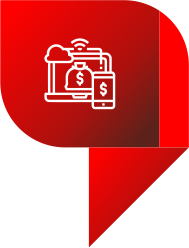 Cost
It can be lower upfront to create a static site compared to a dynamic site. As pages do not have to be interconnected to a database to produce content and render the view, they can be less costly to build.
Load Times
As these sites are pre-rendered, the load times are quick. Without complex scripting, a database, analyzing content through templating languages etc. such sites usually load in a blink.