While it's simple enough these days for your businesses to whip up a web design and web development, if you're searching to create a website, it's vital to have an expert web design and development services. These processes and tools that include a wide range of immense benefits well-tailored to assisting your business of different sizes thrive and grow. If you have limited knowledge of web design and web development, consult our best digital marketing company in Lucknow to expand your online business reach.
Build Better First Impression
Having a professionally well-designed website ensures the site offers visitors an excellent first impression. If you choose to make an amateur website, it can appear unprofessional and less credible.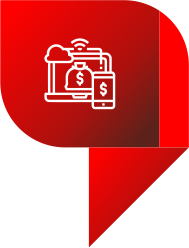 Helps Keep Up with Competitors
To keep up with the tough competition in your industry, you need a well-equipped website that is based on the latest design trends. A professionally designed and developed website can attract visitors and help boost revenue as well.
Improves Search Rankings
An outdated and unprofessional website can block your search ranking performance. That's why it's ideal for moving forward with having an expert who can design and develop your website. It keeps your website moving up among prominent search engines.